Sharks News
Posted On
February 4, 2021
COVID-19 Restrictions Update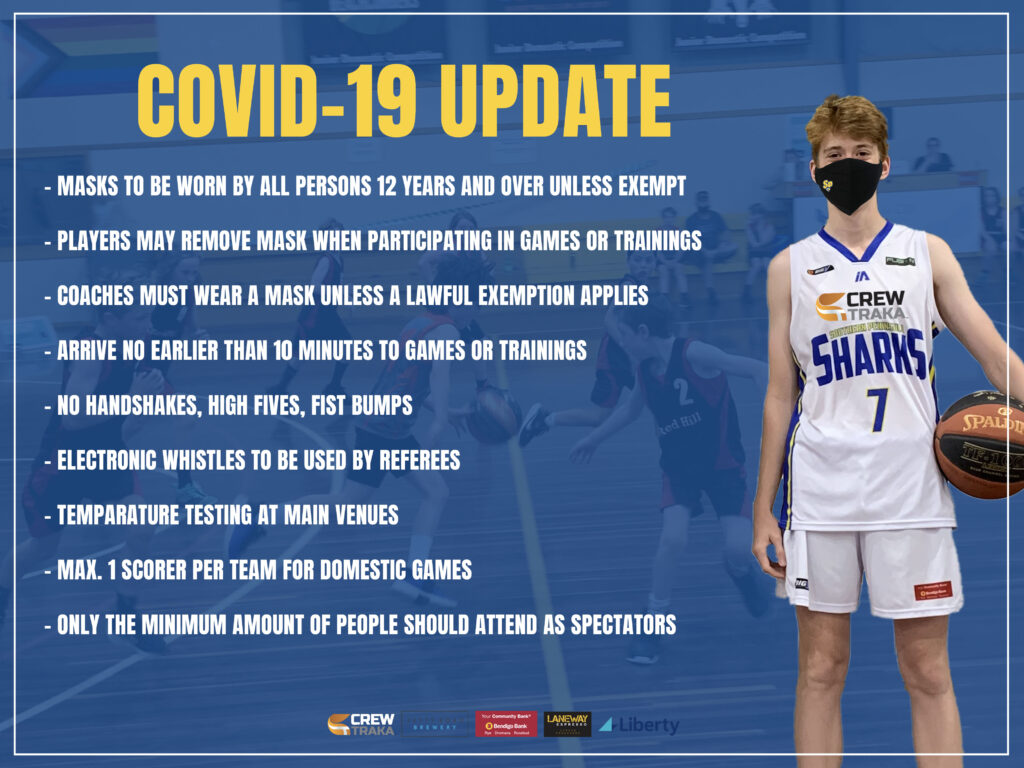 As per the Victorian Government's announcement yesterday evening, the following is now in place until further notice at all SPBA activities indoors:
Masks to be worn by all persons inside facilities, unless exempt
Temperature testing machines at both main venues
Electronic whistles to again be compulsory for all referees
No handshakes or fist bumps
Arrive maximum 10mins prior to games or trainings and depart promptly as your game finishes
The below will continue to occur:
QR code (only time someone does not need to check in is if they are a player playing in a game)
Separate exits and entry points
Periodic cleaning
Referee supervisors will be doing periodic cleaning of seating after each game – if asked to move to allow for cleaning, please follow these directions.
Please see the below specific scenarios as well:
Players
Games
Masks to be worn before and after games – masks should only be removed when a player is about to step onto the court when the game is to commence and must put their mask back on when the game concludes
Maintain social distancing on benches and in huddles
Trainings
Masks to be worn until brisk exercise commences – for most teams this will be until the warm up is completed
Masks to be worn when brisk exercise finishes
Scorers
Max. 1 scorer per team for domestic games to allow for social distancing
Spectators
Masks to be worn by all spectators unless exempt
Spectators must continue to social distance
Only the minimum number of spectators should attend
Referees
Mask to be worn before and after games. If you are in between games and not leaving your court, you will not need to wear a mask in that two minute gap
Electronic whistles to be utilised instead of the manual whistles
No handshakes or fist bumps
Coaches
Mask to be worn before and after trainings or games
A coach who is not actively communicating, they need to be wearing a mask
If you have any questions, please let me know.