News / Sharks News
Bigger Than Basketball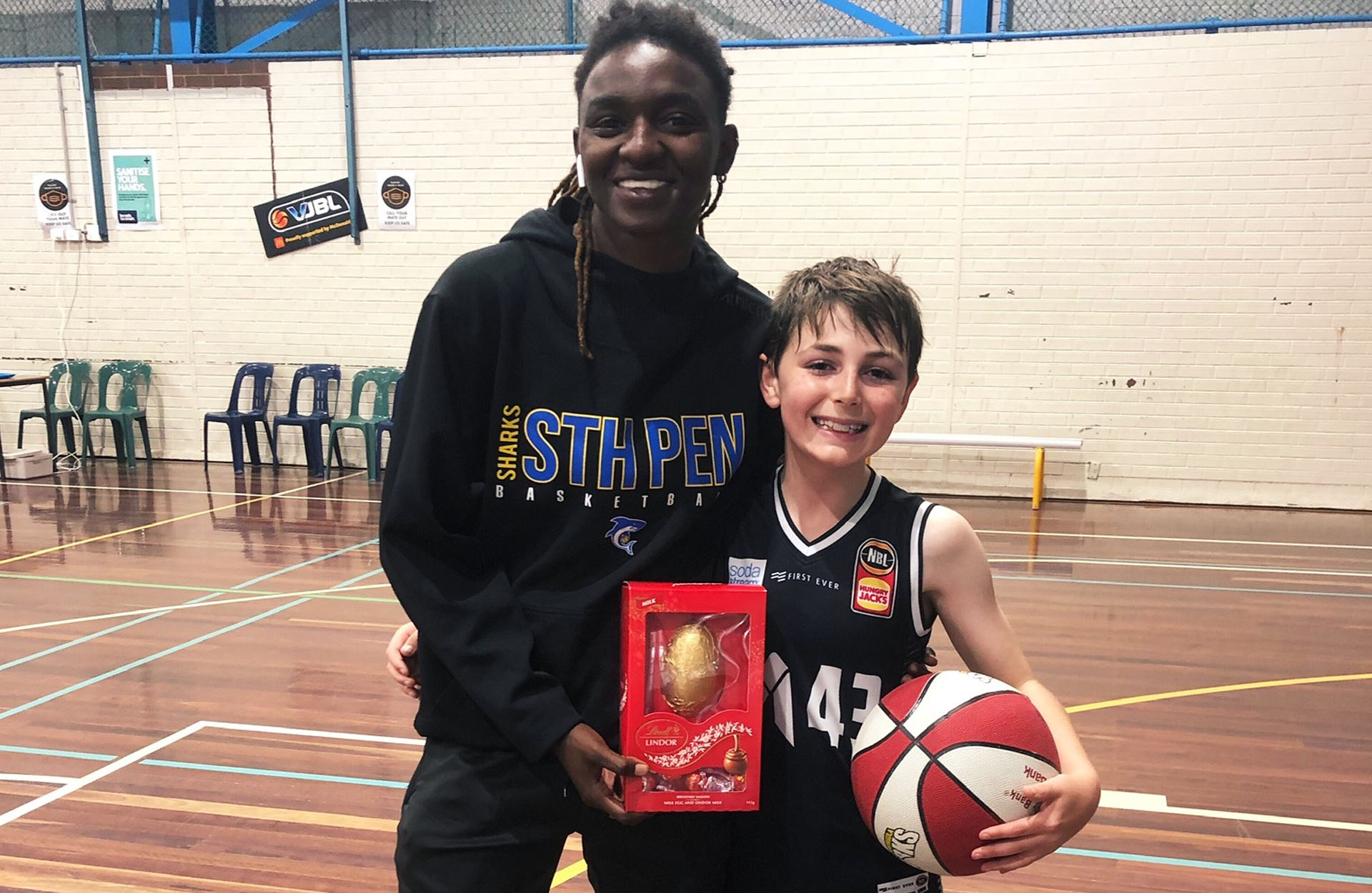 Sport is a cornerstone of many people's lives but for Cooper Champion & Raynisha Washington, it has truely proven basketball is bigger than basketball!
Cooper, at 10 years old, has found a passion in basketball, working on his game every day. Both with SPBA Import Player, Raynisha Washington and by himself whenever he gets the opportunity.
Cooper's mother, Rachel, described the joy and bond Raynisha Washington has developed with Cooper through basketball is stronger has changed Cooper's life forever, in what is just the beginning. "Ray truely cares about the kids and Coops can sense that." Adding that Cooper in a short space of time, has turned into into a confident, resilient and self believing young man.
When asked, Raynisha Washington said "the four weeks I have been working with Cooper has been amazing. Cooper is a hard worker. When I give him drills to do "basketball homework" he goes home with his parents and works on them everyday. The improvements I have seen in such a short time have been incredible and makes us all so proud of him. Cooper told me 'Basketball is in his heart' and Cooper will always be in mine."
Only having recently started basketball, Cooper has comes leaps and bounds in his basketball skills with his determination and thanks to Raynisha's work.
We look forward to seeing Cooper continue to grow through basketball at Southern Peninsula!