News / Sharks News
State Team Selections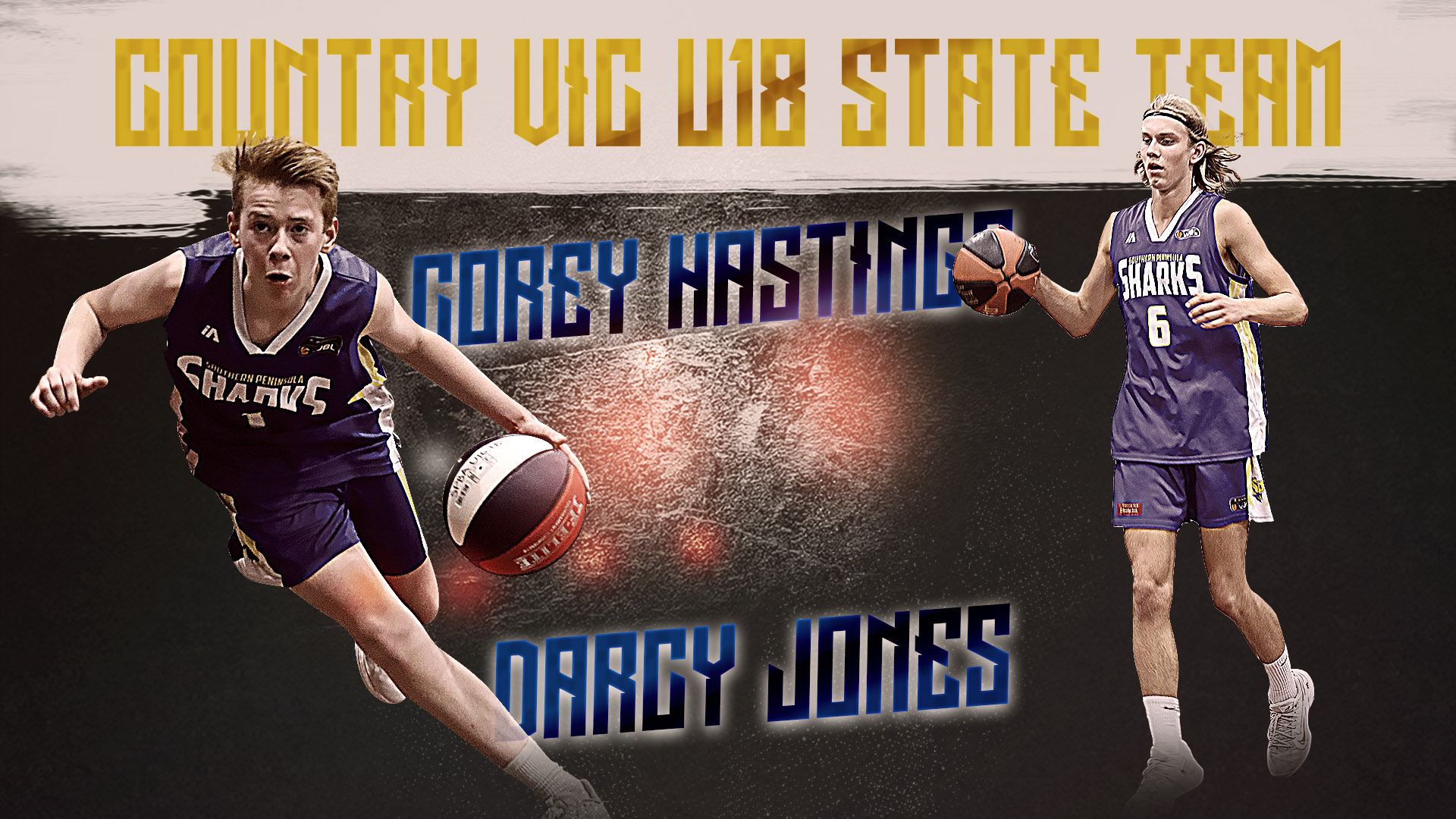 We are thrilled to congratulate Southern Peninsula athletes Darcy Jones and Corey Hastings on their selection for the Victoria Country Under-18 State Teams!
Jones & Hastings will head to Wyndham's Eagle Stadium from 10-17 April for the Australian Under-18 Junior Championships.
The side has plenty of Australian Junior Championships experience with a number of returning athletes from the 2019 Under-16 silver medal winning team in Darwin.
SPBA General Manager, Ben White, who is currently leading the club's Senior Men's team which both athletes are part of said "We are pleased to have our junior program athletes continue their success coming out of COVID-19 and a time of significant positive change at SPBA."
"Both boys progress over the past six months is a testament of the work they have put in not only over the shutdown period but over the past few years. We are thrilled as a club to continue to support our own homegrown athletes through their pathway from our domestic program to state teams and beyond" added White.
For state team head coach Joel Anderson, the trialing group set a high standard which has resulted in a competitive 
"The tryout process was a hectic, high paced workout, which really tested how fit athletes were coming out of lockdown," Anderson said. "A process which usually takes a couple months, took mere weeks and this was a real test for coaches and athletes alike. 
"The team features seven bottom aged players, showing the strength of their age group – the team is fast paced, strong and ready for any challenge. 
"I'm looking forward to attending a Victorian event; will be great to have the hometown support for the boys." 
UNDER-18 COUNTRY MEN – TEAM LIST
Alex Molan (Ballarat) 
Corey Hastings (Southern Peninsula) 
Darcy Jones (Southern Peninsula) 
Fletcher Burger (Ararat / Ballarat) 
George Stevens (Warrnambool) 
Jack Connolly (Geelong United) 
Jack Hrehoresen (Maffra) 
Jet Kneebone (Geelong United) 
Lachlan Smith (Wonthaggi / Dandenong) 
Lucas Impey (Ballarat) 
EMERGENCIES 
Aduto Chipuopwuop (Keilor) 
Boston Dowling (Shepparton / Hawthorn) 
Harry Scott (Wonthaggi / Dandenong) 
Harry Stones (Seymour / Eltham) 
Martin Steen (Bendigo) 
Tom Field (Southern) 
Tom Gorman (Yarrawonga / Hawthorn) 
STAFF
Head Coach – Joel Anderson (Ballarat) 
Assistant Coach – Brenton O'Brien (Geelong United) 
Assistant Coach – Kaleb Sclater (Maffra) 
Development Coach – Dylan Cole (Keilor)  
Team Manager – Richard Morin (Ballarat)